2FJL-9 Vertical Shaft Rear Distribution Farmyard Manure Fertilizer Distributor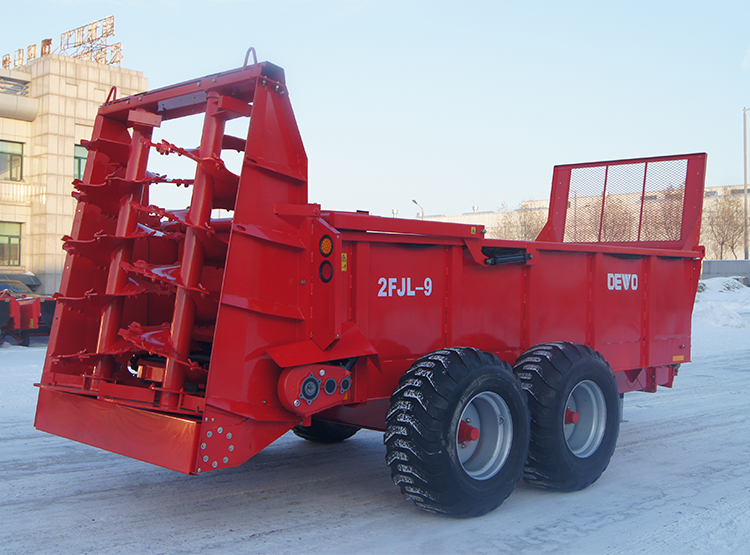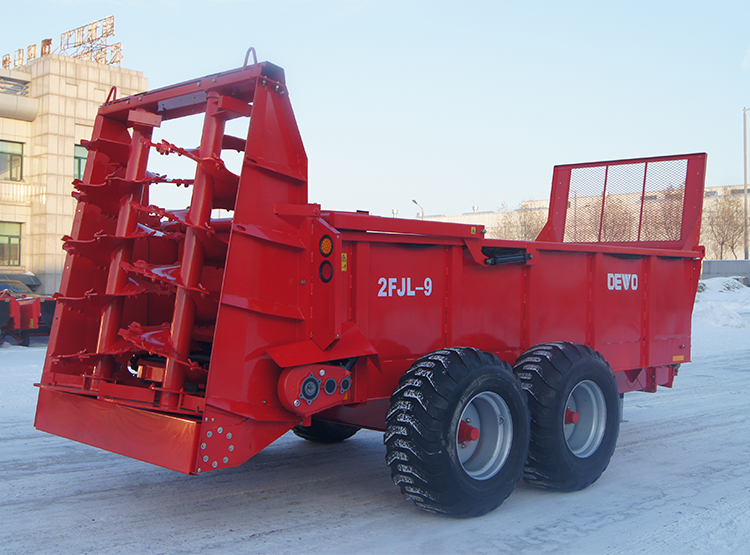 1. The fertilizer distributor with two heavyweight vertical shafts can effectively smash the raw materials and distribute evenly.
2. The replaceable 10mm-thick fertilizer distribution cutter tooth is easy to disassemble and replace.
3. The heavyweight double coupling chain drive gearbox and the full-enclosed gearbox driving the fertilizer distributor increases the transmission strength of the whole machine.
4. Two thick high-density polyurethane material box bottom plates reduces friction and prevents freezing in winter, with a long service life.
5. Hydraulic drive chain controls the chain speed through the hydraulic flow control valve installed in the tractor, so as to adjust the fertilizer distribution amount.
6. The steel trunk is double reinforced at key parts; the tail baffle is controlled by two hydraulic cylinders.
7. The all-steel welded structure provides a solid and stable frame, including a rigid A-shaped structure to maintain the proportion of all sides and the fertilizer distributor plate and ensure the integrity and sturdiness of the material box structure.