2FH-24 Double-Shaft Fertilizer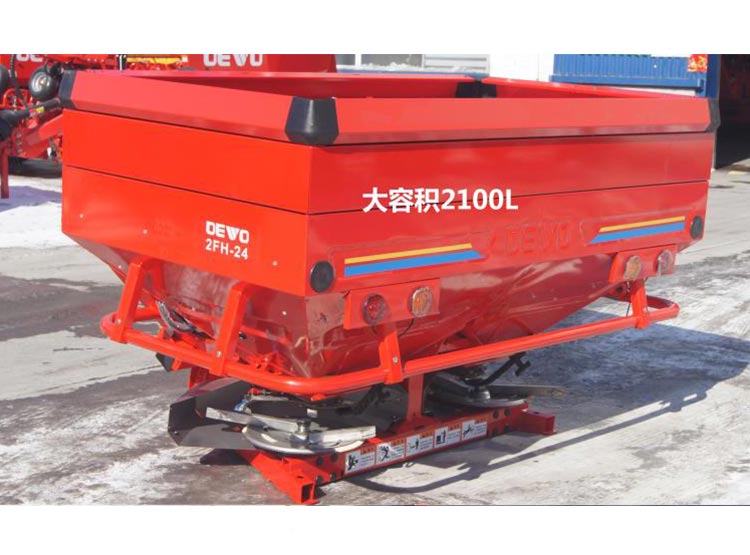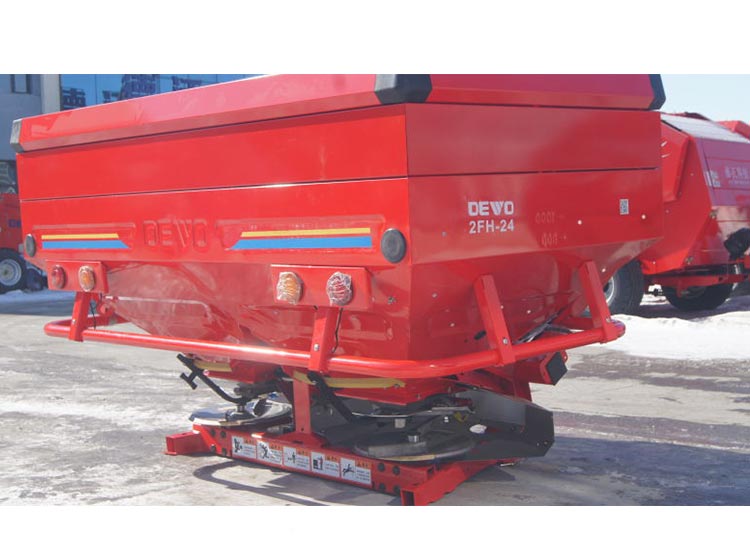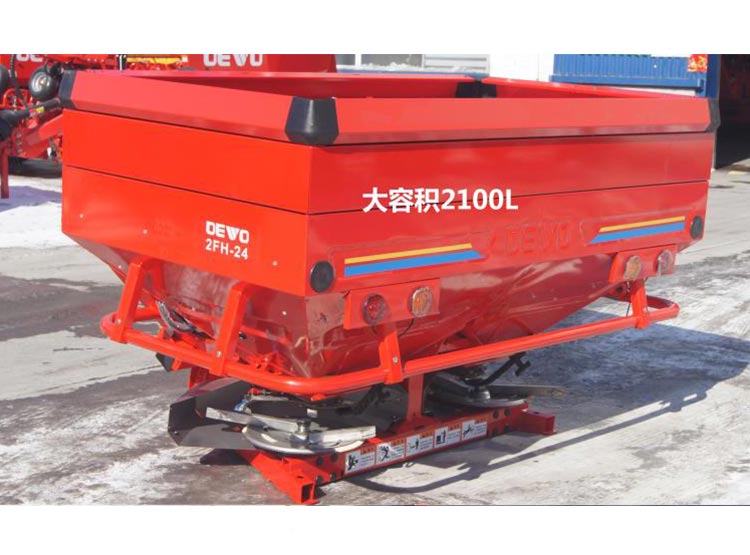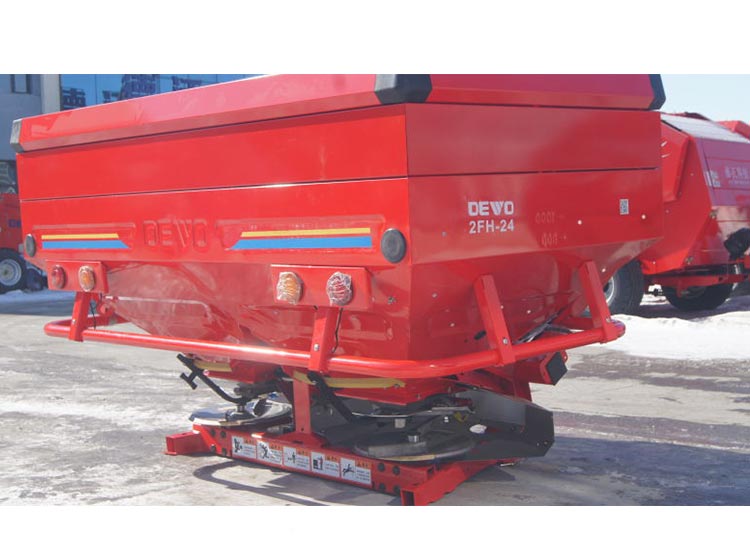 2FH-24 Double-Shaft Fertilizer solves the problem in conventional seeders whose seeding speed is greatly reduced due to being equipped with a fertilization system. During the rush period, large-area growers all choose the fertilization and seeding separation mode, so as to complete the seeding operation step by step and greatly improve the seeding efficiency. The machine can be used for seeding, with an evenness in line with customer demands. Besides, it solves the pre-seeding artificial base fertilizer application for wheat and corn, and realizes mechanized fertilization.

· It is equipped with a large-volume fertilizer box with a volume of 2100L, which can reduce the frequency of fertilization and improve the operation efficiency.
· The distribution width is adjustable between 18 meters and 24 meters, which is suitable for various plots.
· According to the different demands of users, the fertilization amount can be adjusted in a stepless manner. The fertilization switch can be controlled hydraulically, and the two distribution trays can be controlled respectively, which can adapt to various operation conditions and is easy to operate.
· The profiled stainless steel distribution trays are strictly tested, with an even fertilizer distribution amount, and higher balance and stability.
· With the impact molding process and various casting molds, the whole machine has a stable structure, higher strength, and simple and beautiful appearance.