1BZB Series High-speed Stubbling Harrow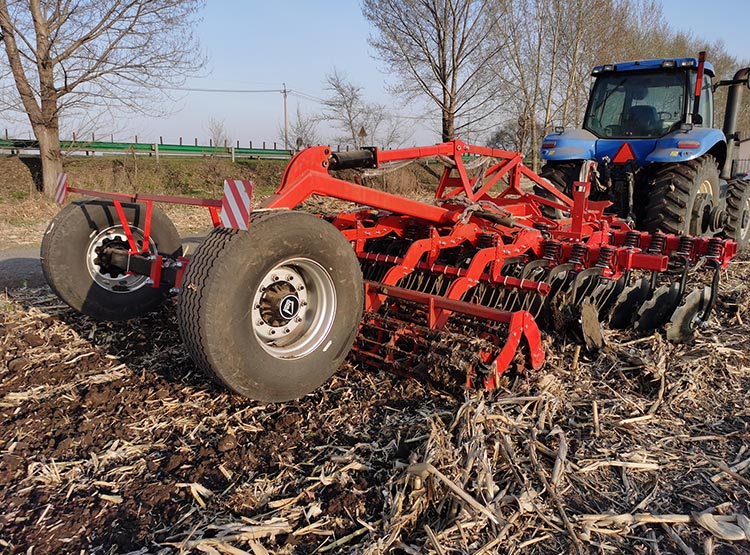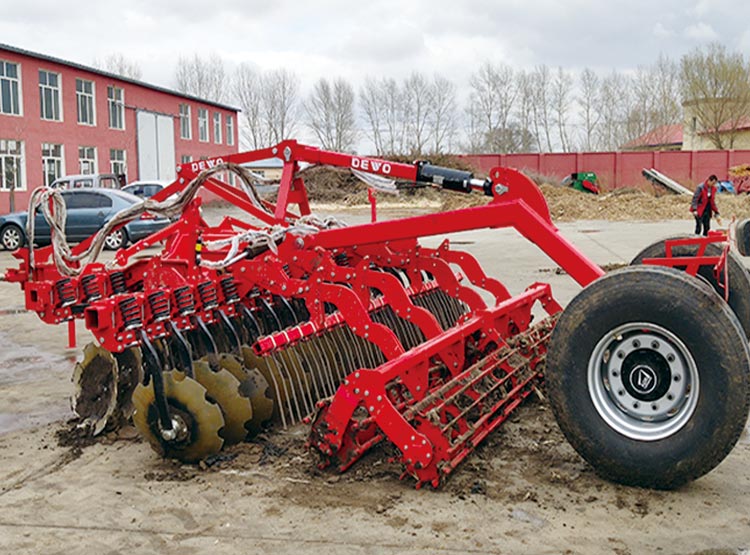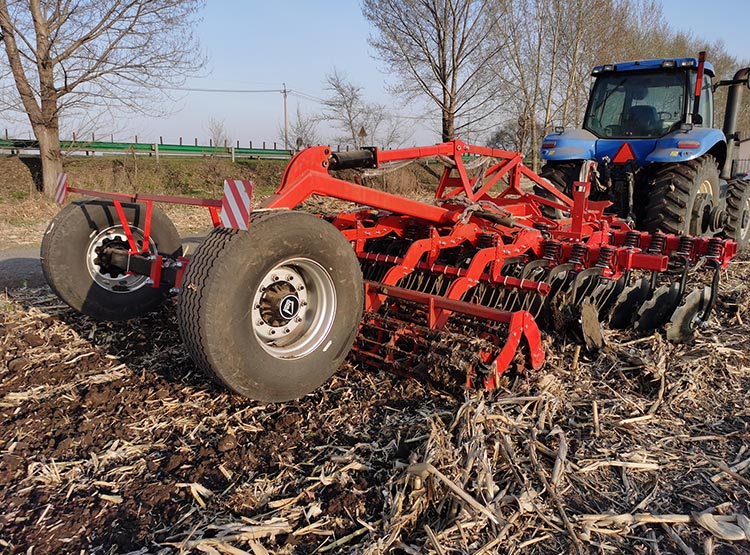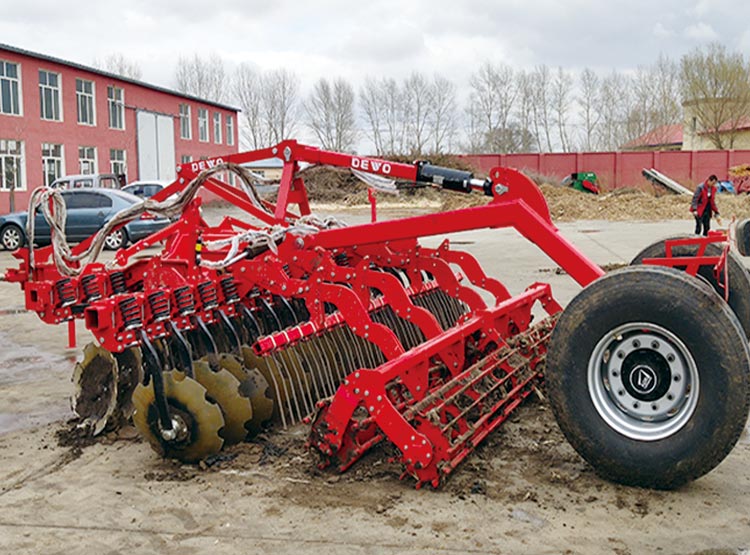 Protective tillage and harrowing operation: On the stubble field without soil preparation, (after straw crushing or deep scarification operations), it can complete stubble breaking (weeding, fertilizer burying and pre-seeding soil preparation) and scarification.

1. It can complete stubble breaking, stubbing, crushing and mixing in one operation.
2. The operation speed can exceed 14 km/h, with a high operation efficiency.
3. The independent bearing and spring are designed to avoid obstacles, which can realize non-stop operation.
4. It can complete protective tillage and harrowing on uncultivated fields and operate on cultivated fields in the place of heavy harrowing.
5. It has a small spacing between harrowing discs, and its one operation equals to the effect of two conventional heavy harrowing operations.
6. The combination of ultra-high-strength harrowing discs and maintenance-free bearings reduces the maintenance costs.
7. After its operation, the field is leveled and the soil is loosened, which provides excellent operation conditions for seeding.
8. Double compressors operate together to level of the field and make the fields cultivatable after harrowing.