2CMZ-4 Potato Fertilizing Planter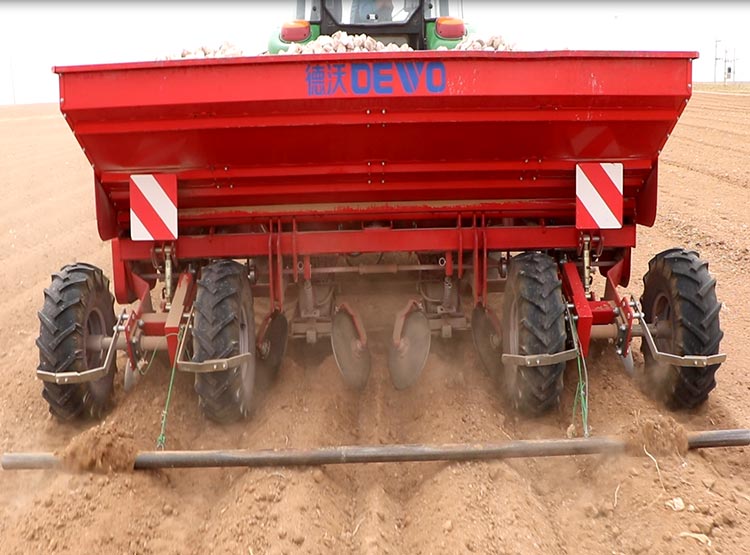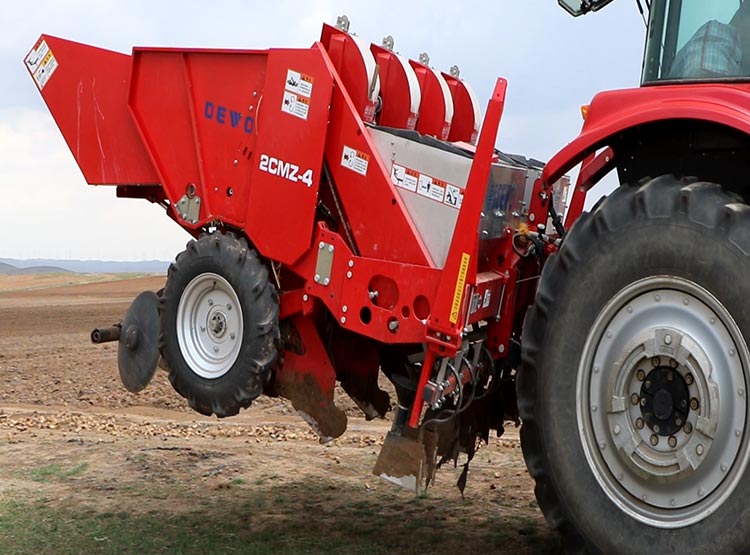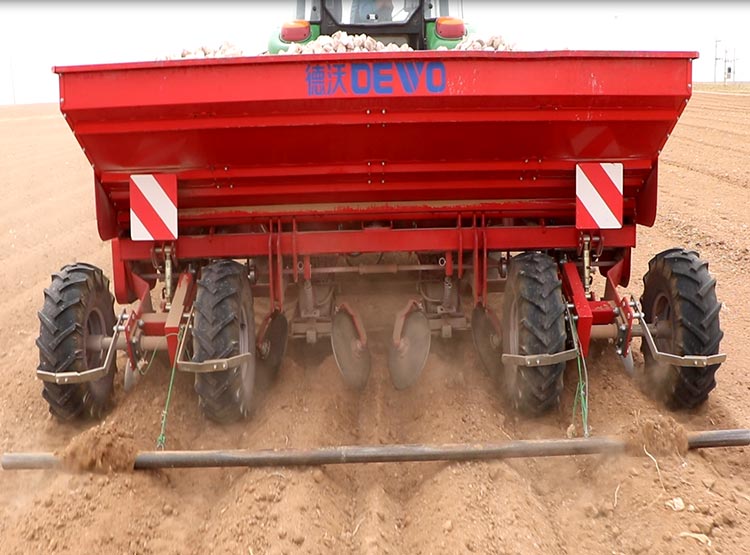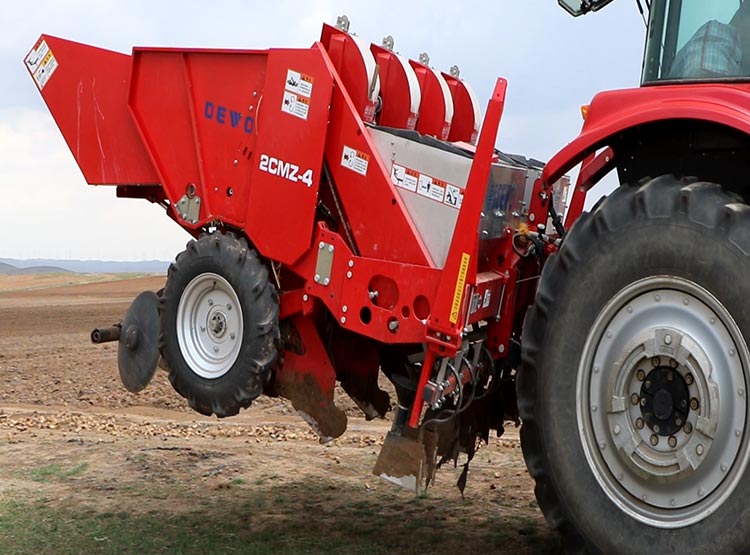 2CMZ series potato fertilizing planter is carefully developed after years of technical improvement and innovation based on domestic and foreign technologies and domestic actual agronomic conditions. The machine can complete ditching, seeding, fertilizing and earthing at one time, with a large power adaptation range, strong regional applicability and high seeding accuracy. According to large-scale production examination and actual application in various areas, it exceeds the requirements of national standards in terms of the adaptability, reliability, seeding efficiency, seeding spacing control and other performance indexes.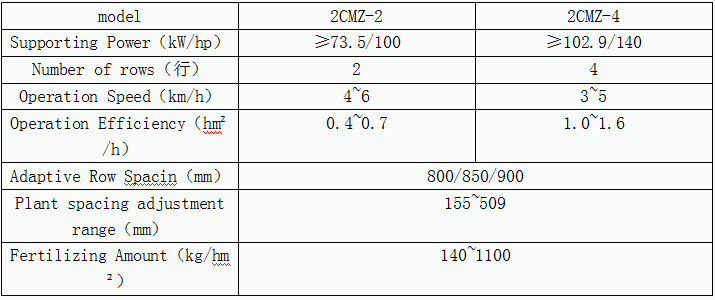 1. The independent fertilizing structure can carry out adjustable ridge-side deep fertilization, which effectively prevents the mixing of seeds and fertilizers and avoid overfertilization.
2. The independent seeding monomer structure can adjust the row spacing and plant spacing according to different planting modes and the demands of different areas.
3. The large-capacity hydraulic lifting seed box is large and convenient; its angle can be adjusted according to the seed volume, so as to ensure continuous, stable and efficient seed supply and maximize the seeding efficiency.
4. The high-efficiency electronic vibration system vibrates evenly and stably to ensure the seeding accuracy and effectively reduce the reseeding rate, with a strong adaptability to potato seeds with different specifications.
5. With the vibration warning function, the vibration motor can start or stop according to the seeding actions; alarm sounds immediately in case of any failure.
6. The unique seed stirring system greatly reduces seed blockage, ensures continuous seed collection by the seed spoon, and eliminates the manual seed pushing link.
7. Vibration disc type ridging and earthing components ensure good ridge shape and even earthing, and help potato seeds better absorb water and nutrients.
8. The four-row standard hydraulic control marker is designed with double-arm discs, which reduces the manual labor intensity and improves the operation efficiency compared with common manual seeding marker.
9. The bacterial fertilizer can be applied separately.