Reel Sprinkling Irrigation Machine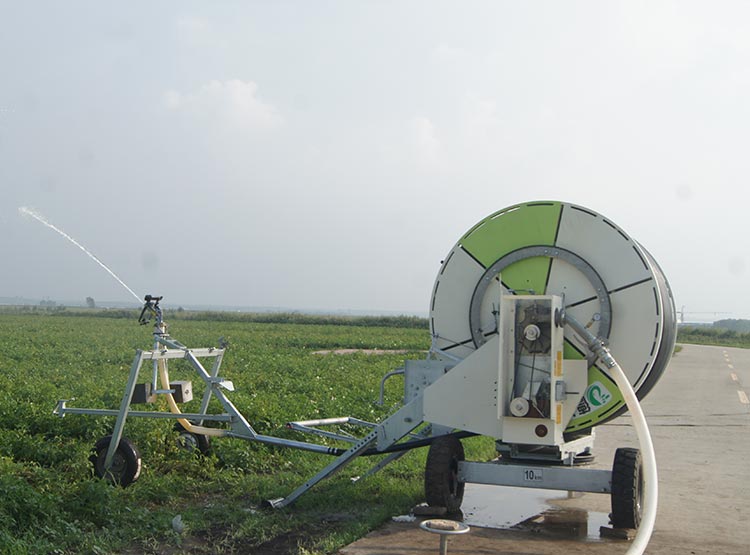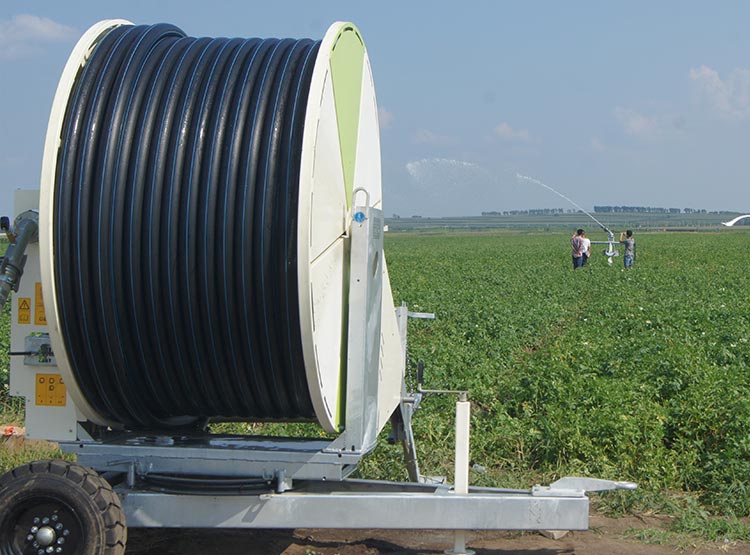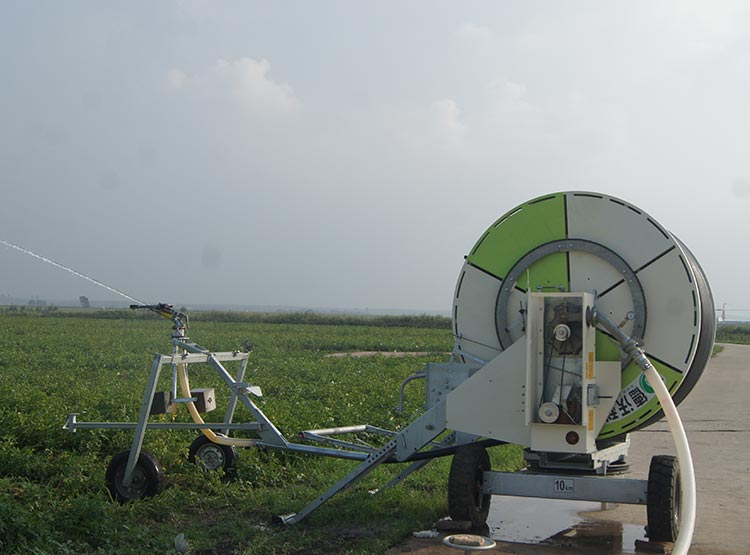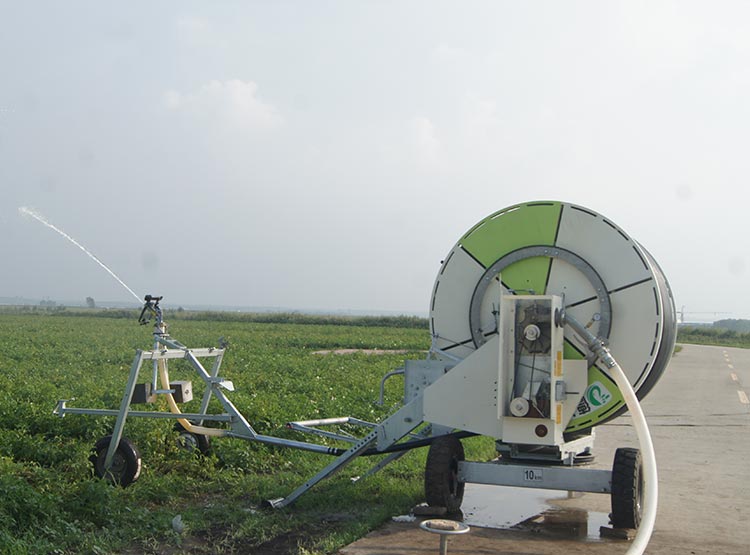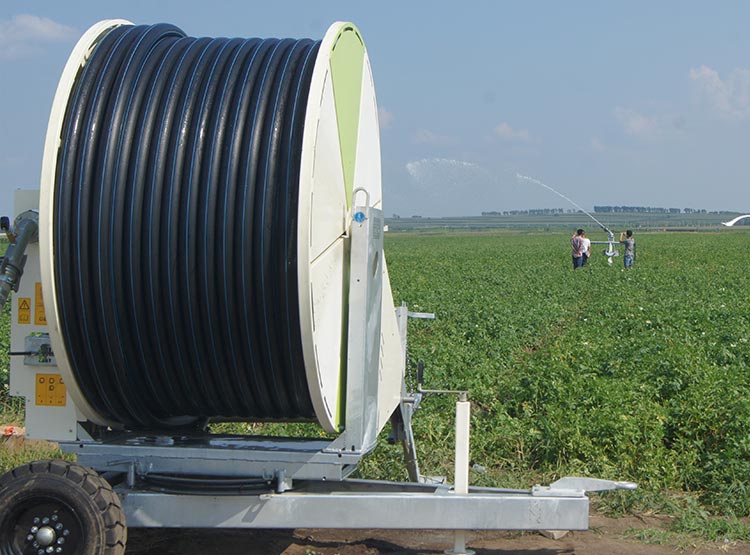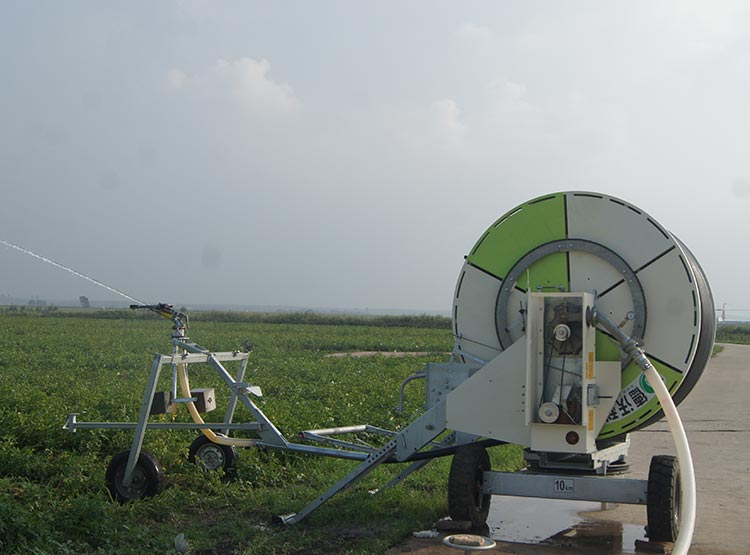 The reel sprinkling irrigation machine is an irrigation machine which wraps a traction PE pipe on a winch, rotate a water vortex by sprinkling irrigation pressure water, rotate the winch through a gear lever, and drive the sprinkler to move and sprinkle automatically. It reaches the international advanced level, with the advantages of convenient movement, simple operation, labor and time saving, high irrigation precision, good water-saving effect and strong adaptability.

The wheel span of the main machine can be adjusted; the average rated water sprinkling amount of a single machine exceeds 30 tons per hour, with the maximum water sprinkling amount of more than 50 tons per hour; the connection pressure at the entrance is 0.2-1.0Mpa; the recovery speed is uniform, and the adjustment speed range is 0-120 m/h; the average service life of the whole machine is 15 years; the sprinkling uniformity coefficient and the intensity atomization index meet the requirements of the national standard GB85-85; the special PE pipe has a service life of more than 15 years at an ambient temperature between 40 degrees above zero and 35 degrees below zero, with the wall thickness of more than 6.8 mm. Its burst pressure is tested to be more than 2.0Mpa, with the tensile strength of more than 16.5 Mpa, the elongation at break of more than 4 and the abrasion of less than 20mg.